GREATBAY XZ-6800
TETRABROMOBISPHENOL A BIS (2,3-DIBROMOPROPYL ETHER)
Chemical name:TETRABROMOBISPHENOL A BIS (2,3-DIBROMOPROPYL ETHER) (BDDP)
Brand Name:GREATBAY XZ-6800
Equivalent grade:PE-68,FR-720
Chemical Structure: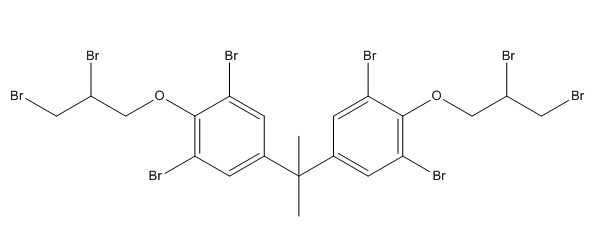 Molecular formula: C21H20Br8 O2
Applications : Mainly used for plastics as flame-retardant, widely for PP, PE,PS,ABS resin rubber etc. and high molecular material and electronic industry. Especially for PP
Plastics. It is the most excellent flame-retardant for PP Plastics to now.
Features : white color, outstanding thermal and UV stability, non-blooming, excellent wet electrical properties.
Product Specifications:
| | |
| --- | --- |
| Item | Index |
| Appearance | White powder or grain |
| Melting Point | 105-116°C |
| Bromine Content | ≥67% |
| Weight loss | ≤0.2% |
| Packing | paper bags lined with plastics keep airtight |
| CAS NO. | 21850-44-2 |